All the food. All the drink. Life on campus made simple.
Plus and Max subscriptions give you ultimate access to food and drink outlets across campuses. Opening you up to all the food, so many coffee breaks and an easier way of budgeting your weekly shop.
Get back to focusing on what matters to you, while we rustle up some tasty food.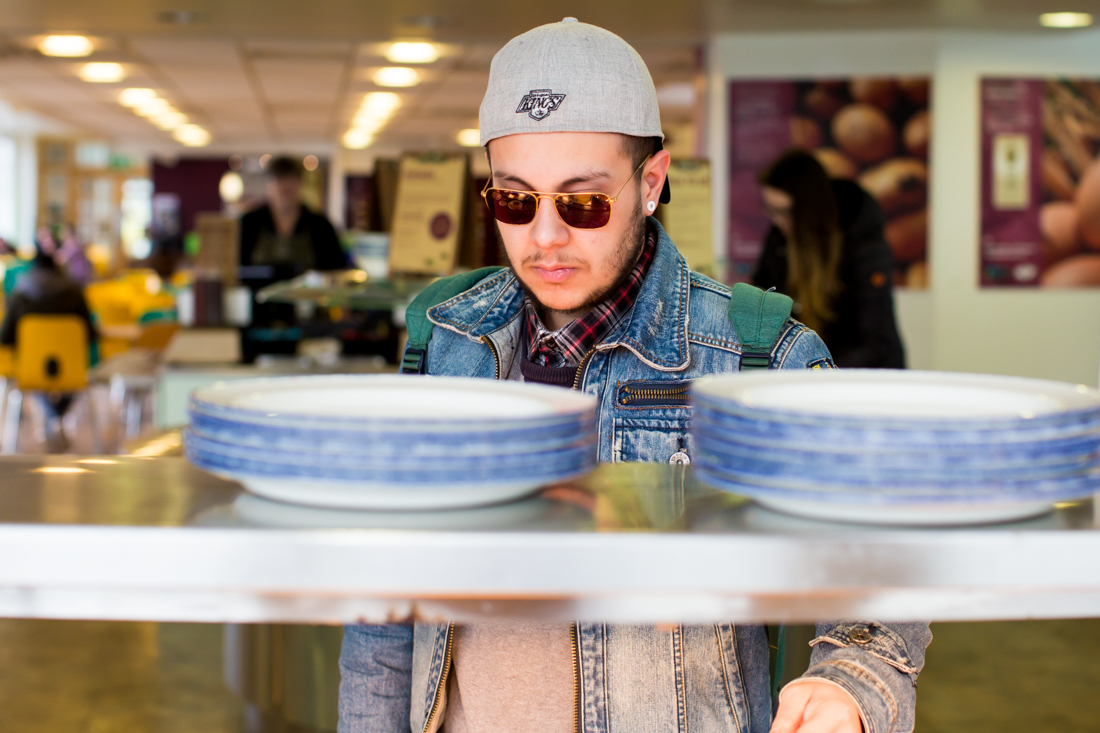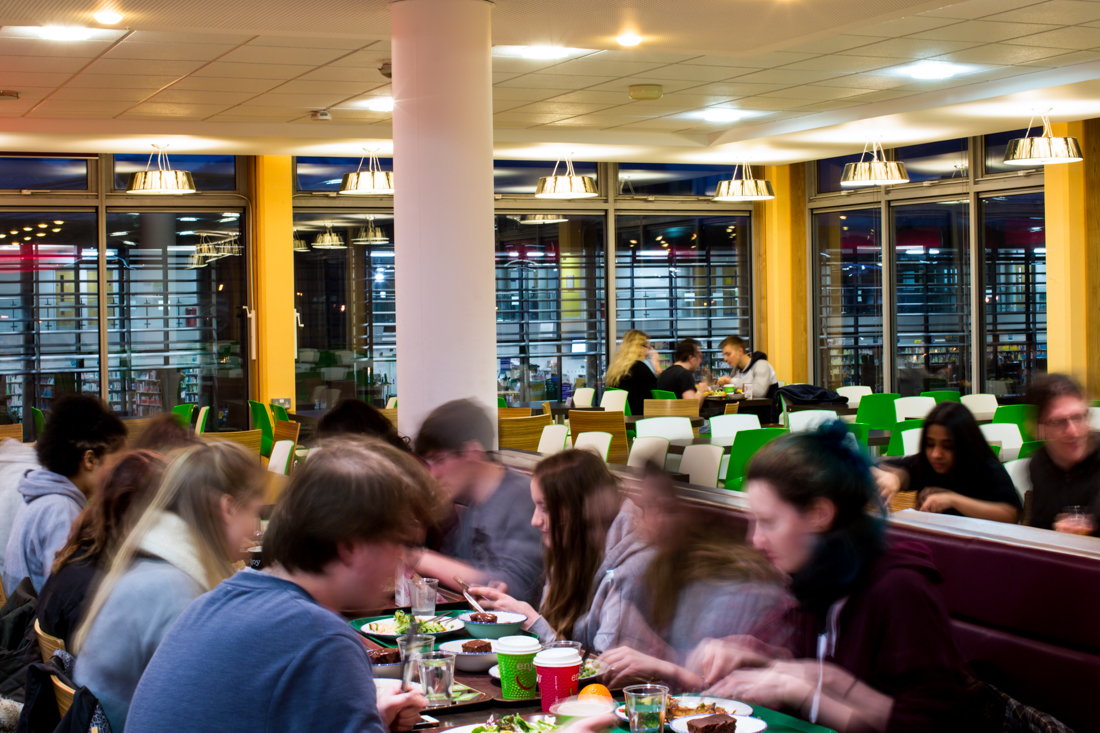 Here's how it works.
Each Sunday, you'll have a budget added to your UniCard. You then have a week to spend your balance at any University café or canteen across campus at any time, on anything you like.
With Food on Campus you can forget about shopping, cooking, and washing up and instead focus your time on having the best possible University experience, studying, relaxing with friends and enjoying some great food.
The Food on Campus subscriptions are available at two different prices:
£19 per week for Plus and £38 per week for MAX, so you can choose the best option for your schedule. Best of all, we'll top up your account with an additional 30% to spend completely free of charge, so you can continue to enjoy the food you love.
A subscription fit for you
Food on Campus Plus gives you one good meal a day or a combination of smaller options, Monday to Friday. The choice is yours: treat yourself to a full cooked breakfast, coffee and cake between lectures, sandwich meal deal or hot lunch/evening meal, there are so many options to fit in with your lifestyle.
Cost to you: £19 per week
Actual balance to spend: £25 per week
Login to the UniCard website and navigate to the 'Shop' to purchase. Subscriptions are available on a termly or annual basis.
---
Food on Campus Max gives you ultimate access to great food, aiming to give you two good meals a day, Monday to Friday. Have the choice of any food service, or treat yourself to some tasty snacks and speciality hot drinks throughout the day, what you do with your balance is entirely up to you.
Cost to you: £38 per week
Actual balance to spend: £50 per week
Login to the UniCard website and navigate to the 'Shop' to purchase. Subscriptions are available on a termly or annual basis.
---
DOWNLOAD THE APP
We want to make it as easy as possible for you to access the food and drink you need.
With the UniCard payment app you can view your available balance and transactions and top up your account all in one place, as well as being able to pay for your meals at all of our tills. You can even purchase Plus and Max directly through the app, it's that easy!
Available on iOS and Android. Search VMC in the app store. The organisation code is uobapp.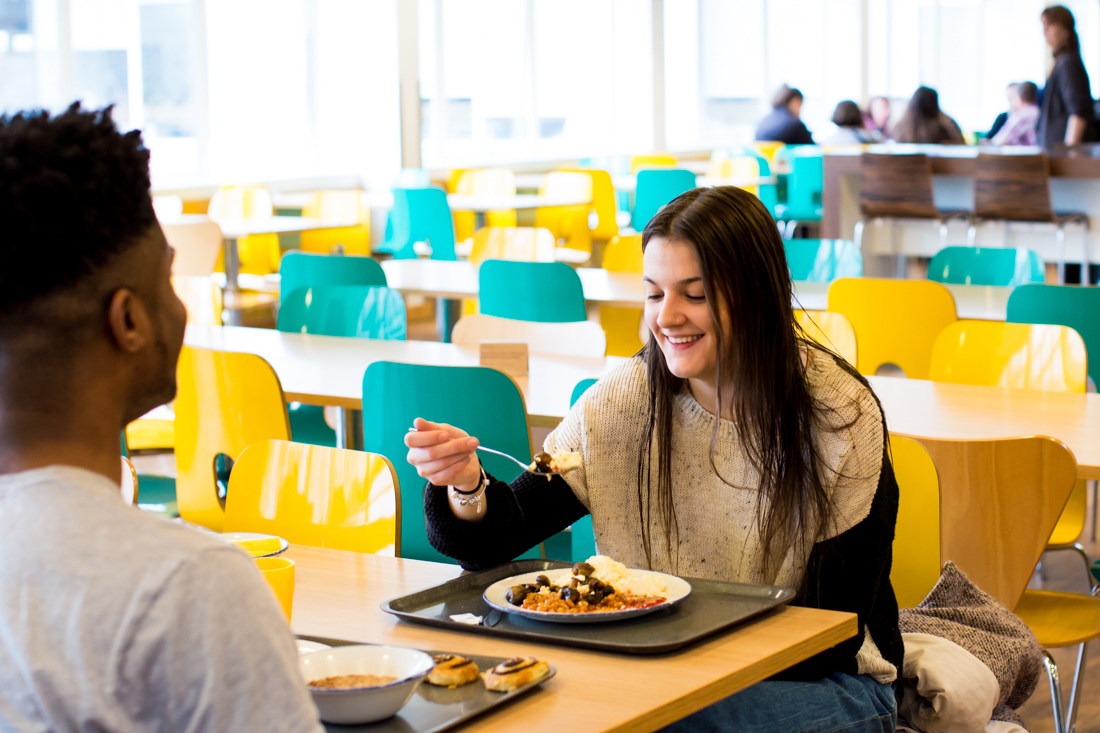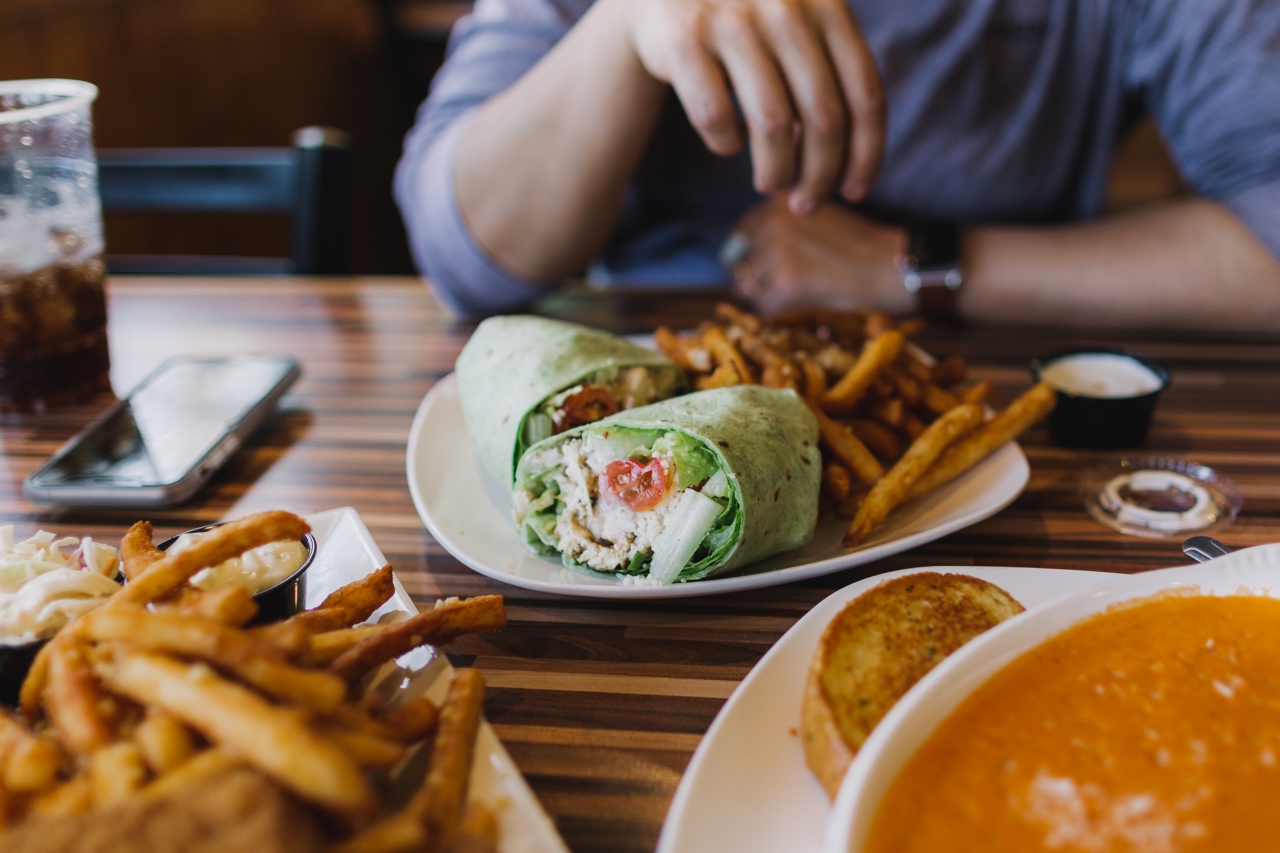 ALL THE CANTEENS.
We've placed our big eateries in the centre of every campus. For many of our residence locations, it's a 5 minute walk from your door.
Providing a large range of food from across the globe you'll be sure to find something you like. Now, with ClickandCollect our chefs can prepare your food just in time for your arrival. Waiting around isn't you. Eat in or takeaway. The canteens have you covered. Use your Plus and MAX subscription to eat at your convenience.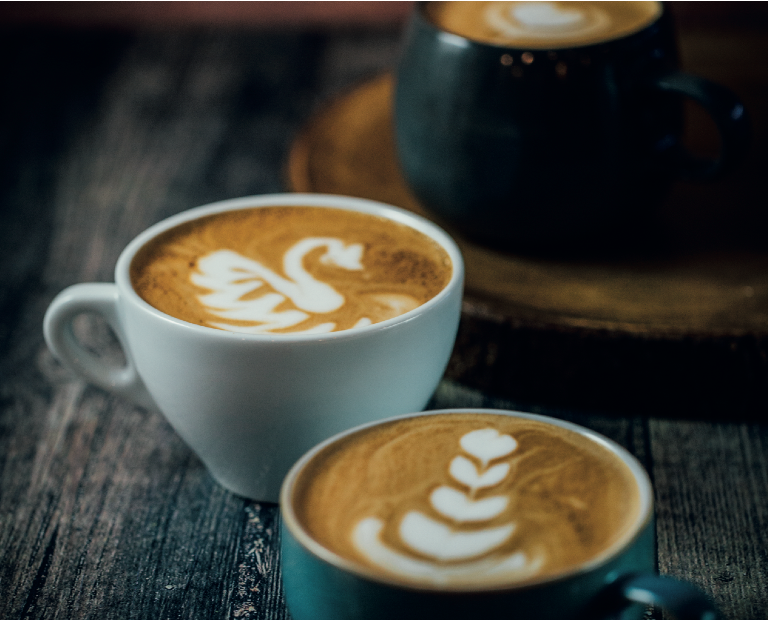 ALL THE COFFEE.
Our Book&Bean cafes serve up hot cups of energy plus an incredible range of sandwiches, toasties, snacks and cake.
Brilliantly located all around campus, these cafes are a great place to socialise, talk about that lecture or just rapidly consume some flapjack. Most importantly, it's all covered by your Plus and MAX subscription. Sorted.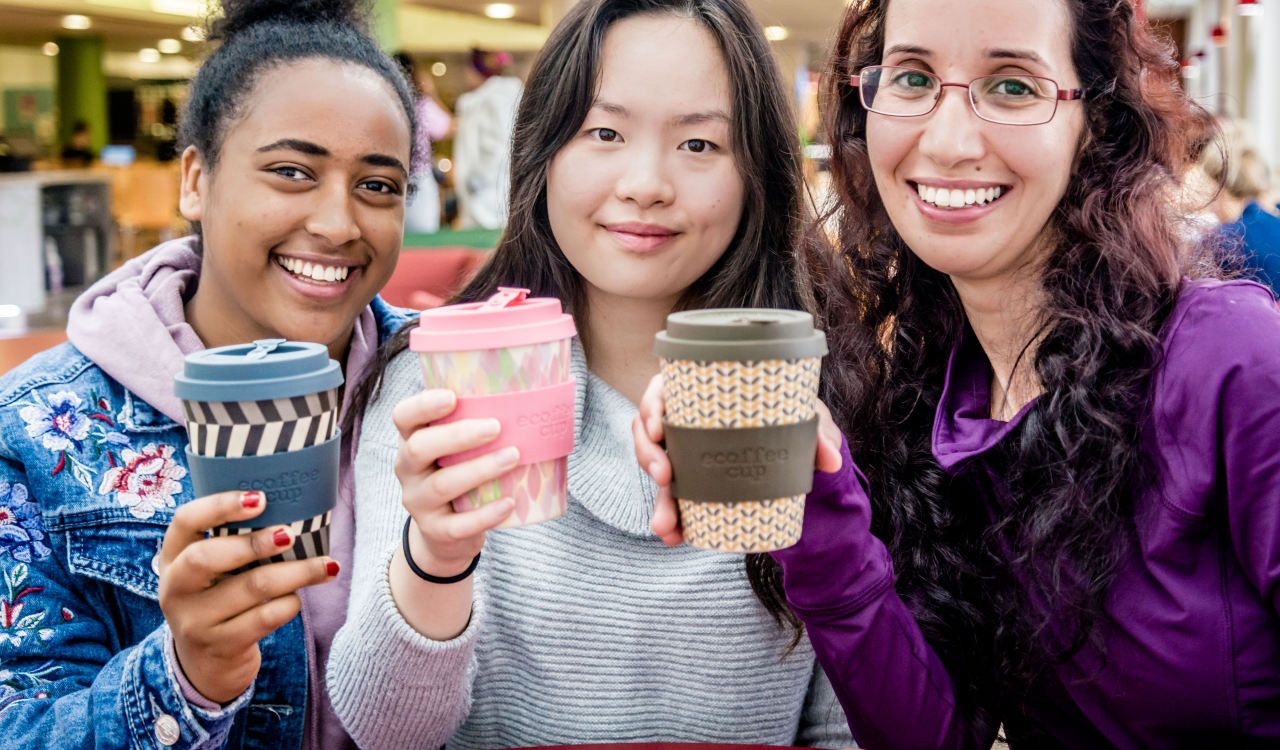 ALL THE REWARDS.
Take advantage of our MyCUP loyalty scheme with your Plus and MAX subscription. Use your own cup in any of our cafes and canteens to get your coffee for cheaper and every 10th drink completely free! You can also get every 11th sandwich free at our Deli Bar in the Mezz Canteen. What's not to love?!
Your UniCard will keep an eye on your MyCUP loyalty and Brighton Deli Co. loyalty stamps and will automatically redeem your free items for you, making it easier for you to enjoy food and drink on us.
Learn

about REWARDS.
At the beginning >
Choose from a range of items including cereals, muesli, croissant, fruit, toast, yoghurts and a selection of traditional hot options. Food on Campus canteens are located near residences and at the heart of campuses, the breakfast service is just like a lovely hotel. Dressing gown optional.
Open: 7:30am - 10:30am
< In the middle >
Custom meal deals provide a new range of choices. Create your own meal deal in any cafe or canteen, from a hot lunch to a quick drink and snack between lectures.
A worldwide variety of hot lunches, salads and soups are available in the university canteens throughout lunchtime.
Open: 8am - 5pm Monday - Friday
Towards the end.
Served every evening, Monday to Friday canteens provide street food trends and homely classics. It's the ideal way to end your day, either venture in with your flat mates or ClickandCollect for tasty food at your place.
Open 4pm - 9pm Monday - Friday