Our MEAL PLAN provides food options all day Monday to Friday during term time.

With the package, you will receive two meal tokens each day to use in University cafes and canteens.
MEAL PLAN for residences simplifies life on campus by including the costs in your rent, providing a convenient and valuable alternative to self-catered accommodation.
The package is designed to work around academic life, allowing more time to focus on what matters more during the week.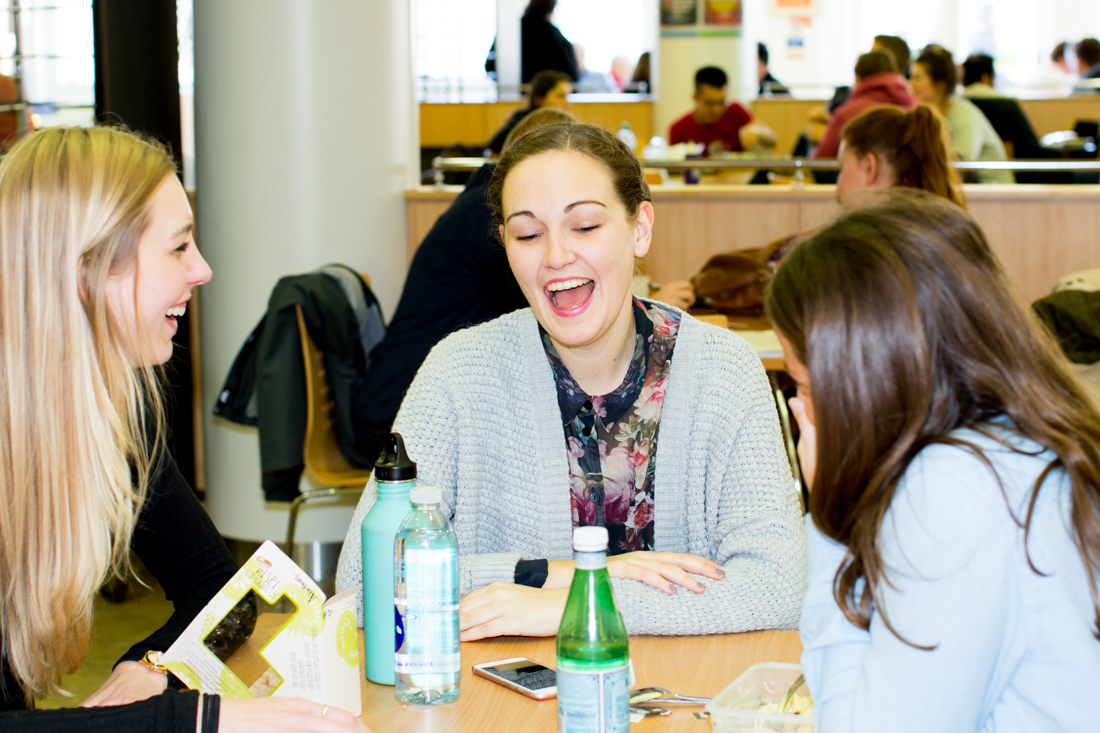 The 'day' token
gives you access to a huge range of meal deals throughout our campuses; choose between a full cooked breakfast, hot lunch, coffee and a snack between your lecture, with many other options available to suit you.
7:30am - 5:00pm
The 'evening' token
gives you access to an evening meal in any of our EAT IN canteens with a huge range of options including food concept days, street food choices and theme nights.
5:00pm - 7:15pm
BREAKFAST
Choose from a range of items including cereals, muesli, croissant, fruit, toast, yoghurts, or a selection of traditional hot options. MEAL PLAN canteens are located near your residences and the breakfast service is just like a nice hotel.
LUNCH
A huge selection of hot lunches, salads and soups are available in the university canteens. To find your nearest option, use our outlet finder.
MEAL DEALS
Custom meal deals provide a new range of choices. Create your own meal deal in any cafe or canteen, from a hot lunch to a quick drink and snack between lectures.
EVENING MEAL
Served every evening, Monday to Friday in any of our MEAL PLAN canteens:
At least 3 hot main meal options (such as curry, stir fry, pasta and more traditional choices)
Jacket potatoes with a choice of fillings
Choice of freshly made salads
Soup
Regular food concept days, street food and theme nights.
Choice of dessert, fruit or yogurt
Tea, coffee and fruit juice
VEGETARIAN AND VEGAN OPTIONS
We appreciate that vegetarianism and veganism are increasingly popular, you can read more here.
There will always be at least one main evening meal choice that will be vegan and/or vegetarian (with a vegan option), as well as the additional choice of jacket potatoes, salads, soup and custom options.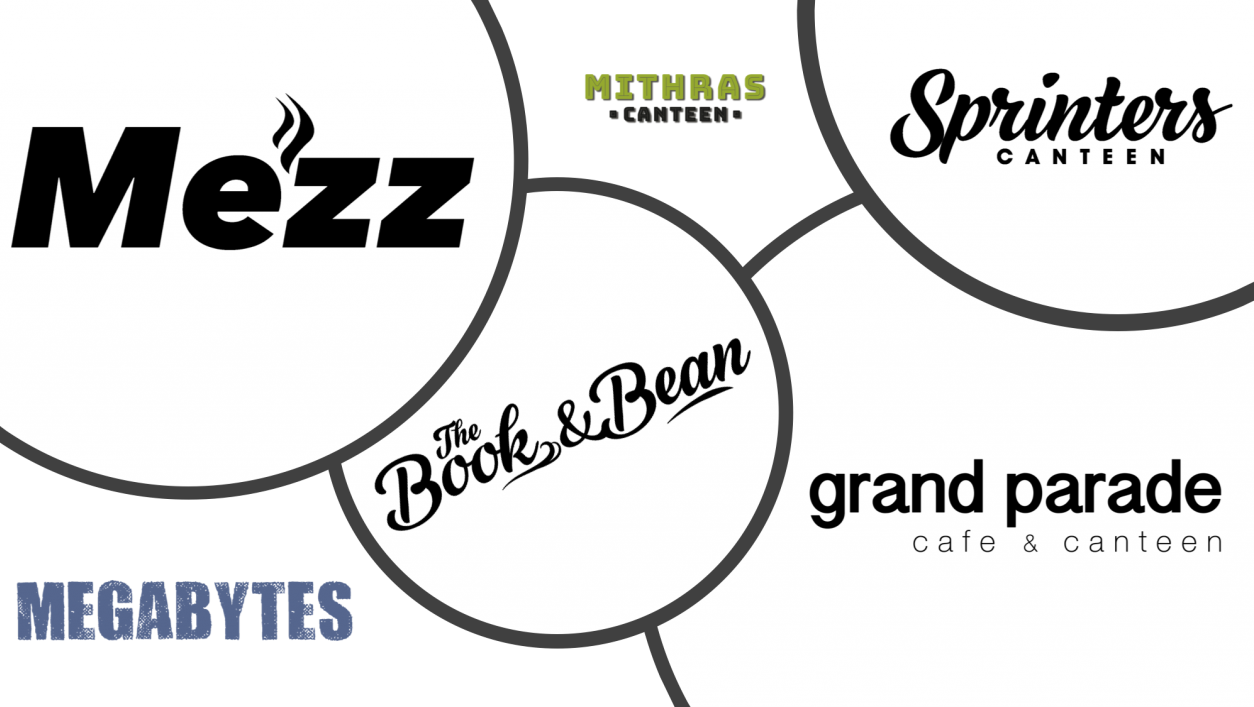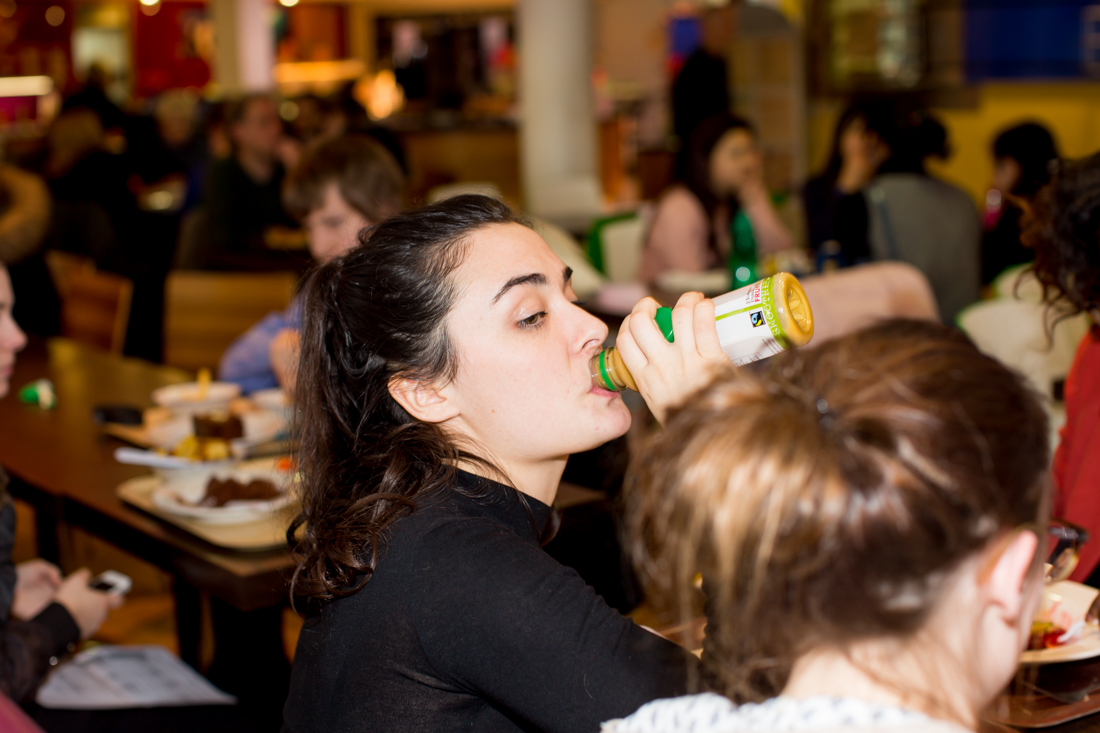 14 cafes and canteens provide variety across all campuses throughout the day and finding something for you is easy. So, no matter what campus you are on, we've got you covered; check our OUTLET FINDER.
Our canteens display all the menus in advance, providing a huge range of choice. Our team are always available to discuss specific options, either email your hospitality manager in advance or speak to one of our chefs.
We create our menus from feedback, and we'll continually ask you what you think. Always tell us what you think using our feedback cards available around our facilities.
Campus life, simplified
MEAL PLAN is designed to support you on campus, so you can fully focus on academic life.
IT'S YOUR COMMUNITY
You'll be eating with other students from different accommodation and courses, so you'll get to meet and interact with a whole range of different people. Developing a good social network in your halls community will make it easier to find people you'd like to live with when you move into the private sector in your second year.
If you're from other accommodation it'll have the exact same benefit.
HEALTHY AND LOCALLY SOURCED FOOD
You get to enjoy a freshly prepared, nutritionally balanced diet, without all the time needed to source ingredients, cook or buy expensive pots and pans. The university has won awards for its healthy food provision and always looks to source seasonal and fresh ingredients from local suppliers and growers.
GOOD VALUE FOR MONEY
MEAL PLAN is very competitively priced – it entitles you to 10 meals a week during term time, and the cost is included in your rent. You'll still get to experience the fun of cooking and eating with friends at the weekends, in your halls community kitchens.
For those purchasing separately, it'll provide peace of mind knowing you're food is covered during the week in term time.
DIETARY NEEDS CATERED FOR
Whether vegetarian, vegan, coeliac or lactose intolerance, we can accommodate a whole range of different diets. Just speak to the Hospitality Manager on site to discuss your requirements, or email us at hospitality@brighton.ac.uk.
AND BEST OF ALL . . .
…no washing up!
How does MEAL PLAN work?
When you move into a catered room, you'll get 2 food tokens a day, which you can use at over 14 outlets across campuses. It guarantees you a good meal every day – which is great when you're busy, short of cash or just fancy some special treatment.
How do I pay?
The cost of MEAL PLAN is covered within your catered halls rent making budgeting super simple.
The food tokens go onto your UniCard automatically overnight, your day token can be used anywhere between 7:30am – 5:00pm, the evening token can be used in any MEAL PLAN canteen between 5:00pm and 7:15pm. You'll need to present the card whenever you want to get your food, alternatively, you can use our new app.
What if I don't spend my daily allowance?
Tokens get reset every day; we always recommend you take advantage. If you're away and are going to miss out on our services, speak with your local Hospitality team to arranged packaged food options.
What if I lose/misplace/damage my UniCard?
UniCards are important for all sorts of things around campus, so you will need to replace it. For MEAL PLAN, the app will make a great alternative and works on Android and iOS smartphones.
If you don't have your card or app, you'll have to pay for your food and drinks another way.
So where can I use my Tokens?
You can use your MEAL PLAN food tokens in over 14 cafes, canteens and FOOD ON CAMPUS street food stalls across all university campuses. The choice is vast, from pizzas and pastas to snacks, salads, sandwiches, cakes, to full three-course meals.
Can I give my card to someone else?
Your card isn't transferable. But there's nothing to stop you treating someone if you're feeling generous.
What if I want more food and drink?
Using your UniCard to pay for food and drink is the cheapest way. So, if you want more – use the UniCard portal to top up your card, earn points and enjoy what our campuses have to offer.
Parents/Guardians/Friends can top up your card too, and the funds are kept safe and sound to support your food needs.
What if my card doesn't work?
Speak with your local Hospitality team. Details will be in your Welcome Pack.
I have special dietary requirements. Is there something for me?
Yes, we're here for you. All our chefs are fully trained in allergens, and we're here to keep you fed and happy.
I want to join MEAL PLAN but I'm not in a catered room?
We'd love to have you, click here.